Category : General
Posted on :

Feb 02, 2018

Views :

1,952

By :

Abram R.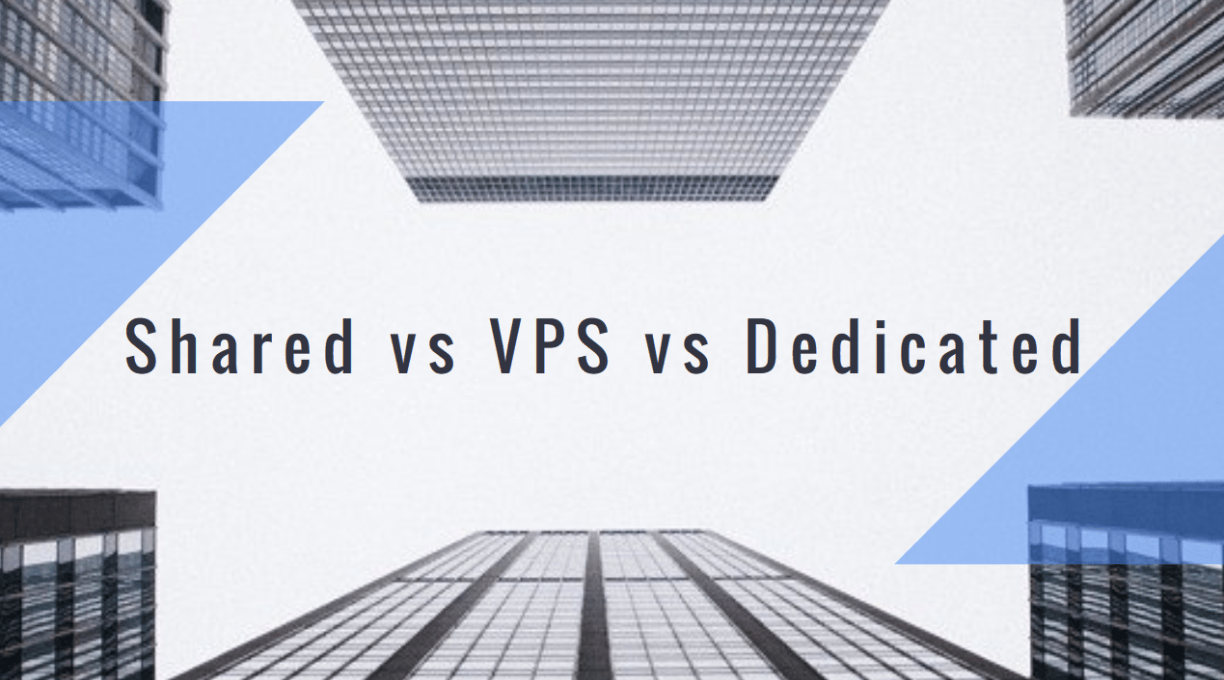 Shared Hosting
In shared hosting, a server and its resources are shared among multiple tenants. There is a limit on the use of each and every resource like CPU, disk space, database, bandwidth, etc. and you also get limited FTP accounts, e-mail accounts, etc. But, it is the most economical way of website hosting as all the expenditure per server is also shared by a number of tenants. It is the best fit for startups.
Shared hosting can still be a great option for certain websites. Some of it's greatest strong points are:
It's the most affordable choice, often as little as $5 per month
The security and maintenance of the server are managed for you
Most of the tools you need are already installed for you
It's quick to get started and easier to use than any other hosting option
If you ever run into troubles on a shared hosting plan, you can contact your hosting company's support team and they can handle just about any issue you have so you don't need to worry about being technically proficient in being a site or system admin.
Virtual Private Server (VPS Hosting)
It is one of the most popular kinds of hosting services. Most of the companies are opting for Linux or Windows VPS hosting as it is a hybrid of dedicated and shared hosting. When we compare shared hosting with VPS hosting, we find that unlike shared hosting in which physical segregation is there, VPS has virtual compartments with OS, bandwidth and disk space. The user uses his virtual compartment which gives a feel that he is using his own server, and it's quite affordable, priced lesser than a dedicated server. Also, it offers more enhanced features than shared hosting like security, root access, etc.
There are many reasons to choose a VPS hosting plan:
You have more allocated resources – Since you're renting a larger portion of the server, you get access to a lot more of the server's resources than shared hosting.
You have access to all settings – In most cases, you should have root access, be able to view all hidden files and have access to all settings. If there's something you don't have access to, your hosting company is more likely to make an adjustment for you, unlike shared hosting.
It's a lot more scalable – Much of the time, you can upgrade your plan if you find you need more resources without having to migrate your site to a whole new server as opposed to shared hosting which has a set limit.
In most cases, VPS hosting is still fairly affordable, although, certainly not as inexpensive as shared hosting. It's common to see a plan for an average of about $100 per month.
Dedicated Server
It is one of the best alternatives of shared hosting as the server as well as its resources are available only for your sole usage. When we compare shared hosting to dedicated server hosting, we find that with the dedicated server, there are no performance related issues like speed, connectivity, and downtime that may occur with shared hosting. Dedicated hosting is the most secure, resource abundant, and supported option available. Your server is not at the whim of other shared hosting customers, so your websites will load ԛuickly with the lowest risk of malware infection.
Dedicated servers are a better option for sites that require more security and are complex with many pages and plugins installed. It's also a good option for running a social media site. You can also run multisite with ease, even if there are many sites within a network. Ultimately, it depends on the size of your server, but in most cases, they're pretty large unless the price is on the lower end of the scale, in which case, it may be similar to a VPS in terms of resources.
Dedicated server is often the fastest and most powerful choices available, though some of the high-end VPS options can give the lower performing dedicated servers a run for their money. The point is that dedicated servers really occupy the upper strata of the web hosting performance spectrum, and are typically priced accordingly. There are a few benefits to selecting dedicated servers, some of which may or may not be available on some VPS solutions.
Benefits of Dedicated Server:
Ultimate option in terms of power and control as all the server's key resources are available only for your usage.
Is customizable – you can add software and hardware the way you want.
Can easily manage the massive volume of traffic, no effect of peak times.
Is more secure and reliable.
It allows running of all types of scripts and software, as complete control and responsibility is there with the owner.
It supports various types of scripting languages.
Some providers provide SATA HDDs, DDR4 RAM and NAS backups with the server.
It depends solely on your website and its needs. If you need an economical dedicated web hosting solution, then go for VPS. If you are running a large website like an e-commerce site where you have to manage high traffic, then go for dedicated server hosting. Dedicated server is recommended for big companies and institutions who have huge data and perform multiple tasks and calculations. Dedicated server is a bit expensive but you have full control over the server and you can install anything you require for your site. With a dedicated server you have ample resources to handle any volume of requests for your site.
If you're a small business owner or a blogger with little to no web traffic, you should consider shared hosting for your website. You don't need the resources or size of a VPS or dedicated server, not to mention their cost. However, if you have significant web traffic and find that your shared hosting account is slowing all of your websites down, it's probably time to upgrade to a VPS. If you are building a massive technology business that needs top level security for your web data, then the dedicated server is for you.
In conclusion, unless you want to build a small site that is going to stay small indefinitely, the best option for startups and small businesses is usually VPS hosting. For larger companies, networks and social media sites, a dedicated server is the better fit.
Subscribe Now
10,000 successful online businessmen like to have our content directly delivered to their inbox. Subscribe to our newsletter!
Archive Calendar
Sat
Sun
Mon
Tue
Wed
Thu
Fri

1

2

3

4

5

6

7

8

9

10

11

12

13

14

15

16

17

18

19

20

21

22

23

24

25

26

27

28

29

30

31