Category : Development
Posted on :

May 18, 2016

Views :

1,109

By :

Kapueo I.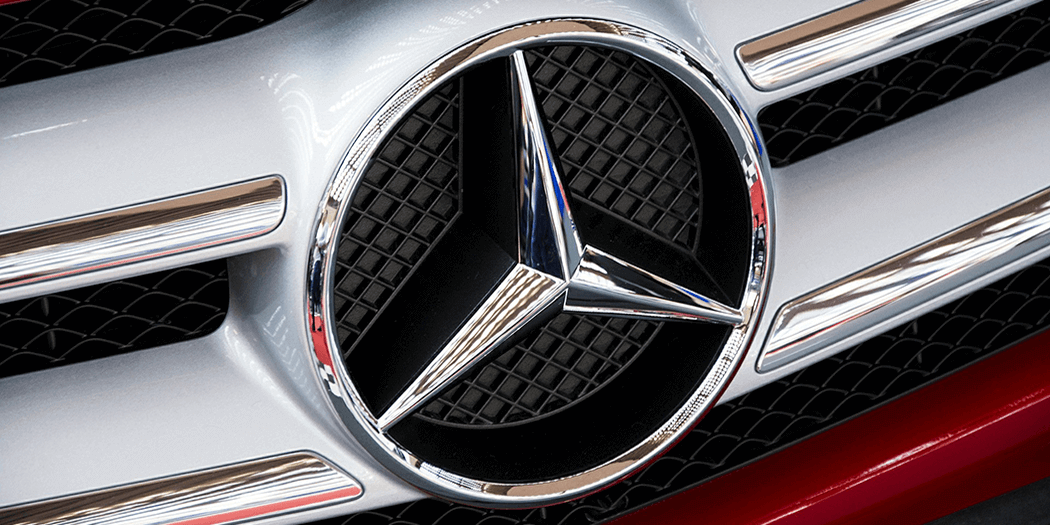 Logos are one of the most visible elements of many websites. When you first load a homepage, you'll usually see a logo at the top. The same goes for social media accounts and even email campaigns – they almost always include a logo somewhere. To put it bluntly, if your logo isn't up to par your visitors will notice, and some of them might judge you for it.
Not everyone has the budget to pay thousands or millions of dollars for a logo, as some companies do. However, these days it's easy to find talented people who are willing to design great logos for you at reasonable prices (if you know where to look).
In this article, we'll talk about the importance of logos for your online presence. Then we'll compare four platforms where you can find logo designs on a budget, and talk about how much you should expect to spend. Let's get to it!
Why You Need an Excellent Logo for Your Website

Some people treat their logos as an afterthought – something they can put together quickly after their website is done. However, logos are an integral part of what makes each site recognizable. Let's break down why they matter so much:
They represent your brand. Chances are if you saw a list of logos for popular companies, such as Apple or McDonald's, you'd recognize them at a glance. With that in mind, a good logo should be as memorable as your site's name.
You'll re-use the same logo across multiple platforms. Most websites these days also have a presence on social media, so a single logo can get a lot of mileage. For consistency's sake, you'll want to use the same design on all your pages, so it needs to be a good one.
Logos can impact business performance. It sounds far-fetched, but a change in logos can actually improve or hurt business. To put another way, people associate logos with their products, so it's essential that yours looks professional.
A stylish logo is a worthwhile investment. If you have the budget for it, we recommend you try to find a professional designer who can help you create one for your website. On the other hand, if you're on a budget, you can still hire good talent, but you'll need to look a little harder.
4 Platforms Where You Can Commission Logos on a Budget
Over the years, we've gotten to know a handful of platforms where you can find good designers for reasonable prices. Before we jump in, the best advice we can give you is to pay close attention to each designer's portfolio and the type of industries they've worked for in the past. Look for someone with an outstanding body of work, who also has experience with logos in your industry.
1. Fiverr

Fiverr is a platform where you can hire people at low prices (hence its name). However, there are a lot of talented professionals who make a living on the platform, so you should still be able to find a quality logo for a bargain. To get started, you'll want to check out Fiverr's Logo Design Services section. There, you can look for designers on your own, or filter them depending on the kind of logo you want.
How Much You Should Expect to Spend:
On Fiverr, you can find a decent logo for $5-50. In our experience, the sweet spot seems to be between $30-50 for designs with vector files, social media kits, and more. Some people charge even higher rates, but once you cross that range, there are better options for logo designs.
2. 99designs

99designs takes a unique approach as far as freelance platforms go. As a client, you get to hold contests for any type of design you want. Then users will submit entries, you pick a winner, and they get paid. It's an odd model, for sure, but most contests see dozens of designs on average, so you get a lot of options to choose from. Plus, since it's a design-focused platform, you don't need to hunt down freelancers. On the contrary, you can just let them come to you.
How Much You Should Expect to Spend:
Instead of enabling freelancers to charge what they want, 99designs uses packages. A basic package costs $299, and it averages at least 30 submissions, which gives you plenty of choices.
3. Upwork
Upwork is one of the largest freelance platforms around, and it has thousands of designers who can help you create a wonderful logo. Freelancers can charge clients by the hour or offer a flat-rate fee for their designs, which is something you can negotiate in most cases. Plus, you can look for freelancers on your own using Upwork's recommendations, or post a job and wait for applicants to send in their proposals.
How Much You Should Expect to Spend:
Most professional designers on Upwork start at $30 per hour, and logos often take several hours or days to complete (depending on the complexity of the design). If you're on a tight budget, you'll want to be as specific as possible about what you want upfront, in order to cut down on costs while using Upwork.
4. DesignCrowd

To be blunt, DesignCrowd is basically a 99designs clone. It uses a contest system that is nearly identical, and you still get to check out dozens of submissions before choosing your favorite. However, the platform also enables you to commission designs directly from a designer you want at the rates they have set, so you get the best of both worlds.
How Much You Should Expect to Spend:
Despite being so similar to 99designs, DesignCrowd does have an edge when it comes to price. You can start a contest for as little as $150, which makes this site the perfect alternative if you like 99designs' model but want to spend a little less money.
Conclusion
Some people just slap together a logo for their websites without a second thought. While this approach can sometimes work if you're lucky (or if you're an excellent designer), you're usually far better off turning to a professional to help you create one. Even if you're on a budget, chances are you can commission an excellent design for less money than you'd expect.
In fact, let's recap some of the most popular platforms where you can find logo designers for hire, and revisit how much you should expect to spend on each:
Subscribe Now
10,000 successful online businessmen like to have our content directly delivered to their inbox. Subscribe to our newsletter!
Archive Calendar
Sat
Sun
Mon
Tue
Wed
Thu
Fri

1

2

3

4

5

6

7

8

9

10

11

12

13

14

15

16

17

18

19

20

21

22

23

24

25

26

27

28

29

30

31