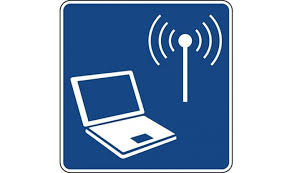 If you have a wireless internet device connected to your laptop, then you can use your laptop as an internet gate way in  your  LAN . Other computers can  access internet through your  laptop.  If your internet is fast you can  run a small office over that wify connection.
Let me explain how it possible.
So you need  two NIC's in your computer  and running  Linux operating system.
Your Laptop configuration:
wlan0   -> This will be connected to public internet and you can access internet from your laptop
eth0   ->  This will connect to your lan or  switch , let us assign an ip for it  10.0.0.100
Now  perform the following commands.
# echo 1 > /proc/sys/net/ipv4/ip_forward

# /sbin/iptables -t nat -A POSTROUTING -o wlan0 -j MASQUERADE

# /sbin/iptables -A FORWARD -i wlan0 -o eth0 -m state –state RELATED,ESTABLISHED -j ACCEPT

# /sbin/iptables -A FORWARD -i eth0 -o wlan0 -j ACCEPT

Now go to nearest computer and configure an ip address on range  10.0.0.100/24 , make sure to use gateway ip   10.0.0.100 . You can also use public name servers 4.2.2.1 and 4.2.2.2
Now  access internet and surf the world. Enjoy it. If you need to use this  after a reboot , make sure the above iptable rules must be saved.
Subscribe Now
10,000 successful online businessmen like to have our content directly delivered to their inbox. Subscribe to our newsletter!
Archive Calendar
Sat
Sun
Mon
Tue
Wed
Thu
Fri

1

2

3

4

5

6

7

8

9

10

11

12

13

14

15

16

17

18

19

20

21

22

23

24

25

26

27

28

29

30

31