Category : General
Posted on :

Feb 16, 2012

Views :

1,602

By :

Vucebte Q.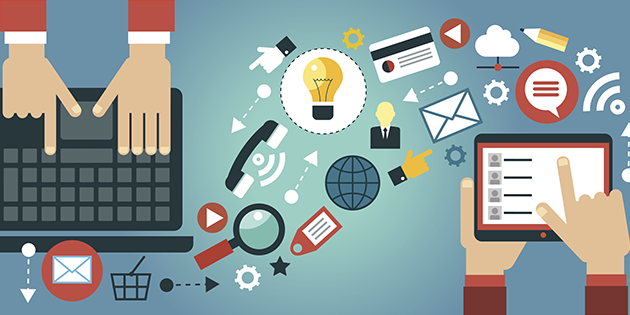 No matter whatever career you decide to opt, there will be one thing always ready to give you trouble and that is Competition. At this stage where there is nothing unique you can initiate, you need to know how you can prove yourself unique in a common subject. When it comes to freelancing, you can imagine the level of competition having great competitors applying for the same contract as you plan to. Now what magic should be used to make you unique? The answer is to Create prove yourself valuable to your client.
If you ever have experienced dealing with contractors, you will see there are two types of people, those who lower their price to attract dealers and the ones who bring the dealers to their price. You decide which one you want to become.
Here are some genius ways to make yourself valuable enough to attract the dealers/ contractors to make maximum profit in your freelancing career!
Pay attention and follow up
An interesting fact is that the service providers (here, a freelancer) never bother to follow up their customers, once the service/product is delivered. Think about the other way. It will always be beneficial for you as a freelancer to stay in contact with your customer and work on his feedback. You need to give your client an impression that you care, you should ask him whether your work has matched up to his requirements or not, there will be two things you will achieve, either a value or a good lesson.
Make it a habit to ask your clients to fill a questionnaire for you after the delivery of the product/service. This will bring you popularity as well as credibility. Your clients will approach you next time and there are wide chances that you will get more work through referrals.
What is the return on investment?
When it comes to business, you need to make strong calculations. Always measure what your provided service/ good means to your client. Once you and your client agrees on a mutual return of investment, your client will then treat you more like a partner than a vendor.
Enhance your Expertise
For a new Freelancer, the most important thing is his effective resume. Now it is this point where experience matters. A resume having more stars will be given priority. It's better if you, being a beginner concentrate on adding up experience to your career rather that striving for a single big project with greater return of interest.
Highlight the benefits
The art of trapping the client through your hard work and eye- catching, attractive outlook of your service/ product decides your future. Its obvious that your clients will need to know about their benefit if they chose you to work with. So keep your homework planned to attract the clients.
Value itself is simply nothing; it's your hard work and consistency that gives a value to you in your particular niche. It's important for every entrepreneur to understand that his business is run because of his clients and in order to keep the business going smoothly, creating a value is the most significant factor.
Subscribe Now
10,000 successful online businessmen like to have our content directly delivered to their inbox. Subscribe to our newsletter!
Archive Calendar
Sat
Sun
Mon
Tue
Wed
Thu
Fri

1

2

3

4

5

6

7

8

9

10

11

12

13

14

15

16

17

18

19

20

21

22

23

24

25

26

27

28

29

30

31