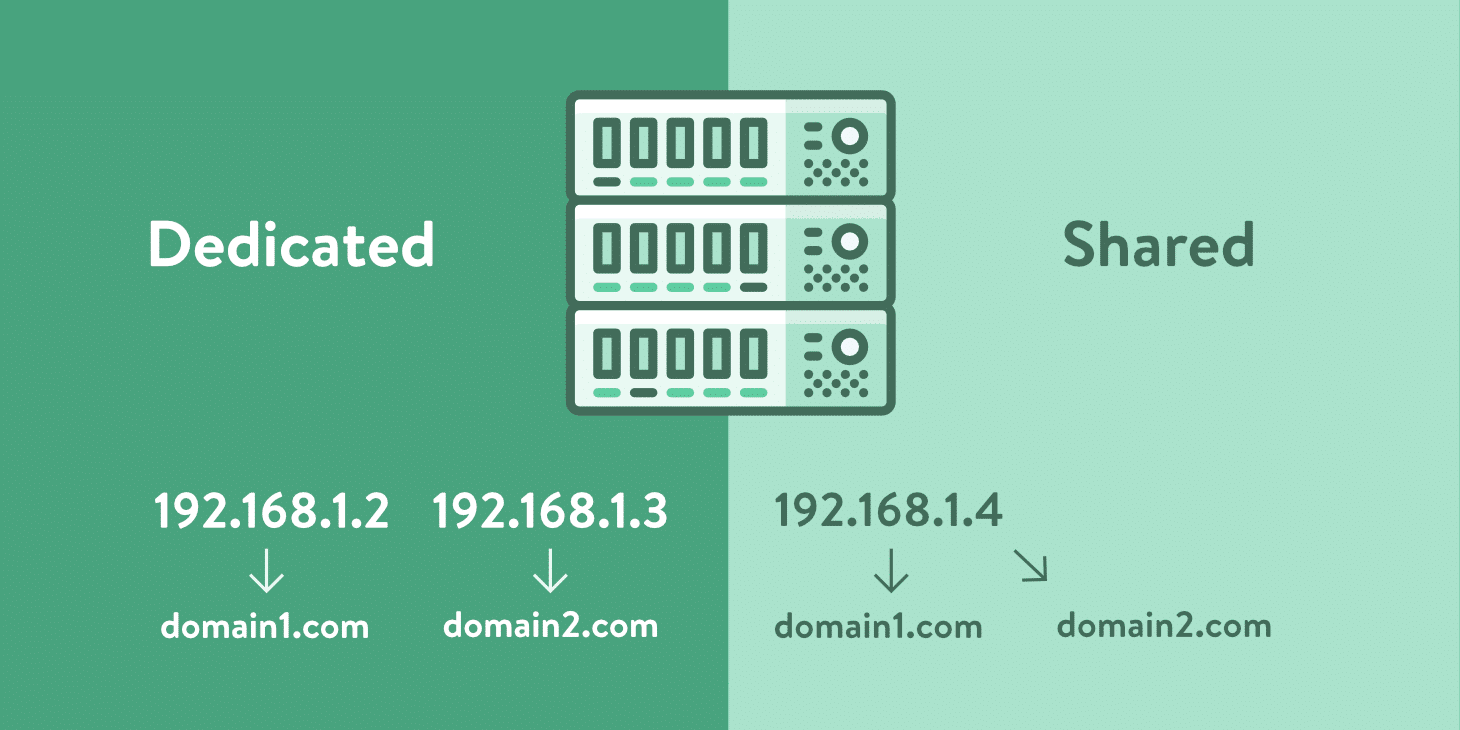 The question of whether or not you need or should use a dedicated IP address or a shared IP address for WordPress hosting can be quite controversial. In fact, it's a topic that comes up quite often here at Host SEO. Why? Partially due to the fact that there is a lot of wrong and outdated information on the web in regards to dedicated IPs and how they work. We've found that in 99% of scenarios, you don't need a dedicated IP.
While this might conflict with other things you have read, bear with us. Today we'll dive into some of the major differences between the two different configurations, what they mean, and hopefully, debunk some of the myths you might have heard floating around the web regarding how they impact things such as email, SSL, and SEO.
What Is an IP Address?
First off, it's important to understand what an IP address is. IP stands for internet protocol and is an address that is assigned to each domain on the web (Example: 216.58.217.206). They are mapped to domain names using what we call DNS.
Subscribe Now
10,000 successful online businessmen like to have our content directly delivered to their inbox. Subscribe to our newsletter!
Archive Calendar
Sat
Sun
Mon
Tue
Wed
Thu
Fri

1

2

3

4

5

6

7

8

9

10

11

12

13

14

15

16

17

18

19

20

21

22

23

24

25

26

27

28

29

30

31